Bill Song used meta-modelling in AToM3 to develop DEVSenv, a visual modelling and simulation model generation environment for DEVS. Have a look at Bill's project page. Currently, PythonDEVS is generated, but soon ADEVS will be supported. Full target-language-independence will come when a neutral modelling language is completed.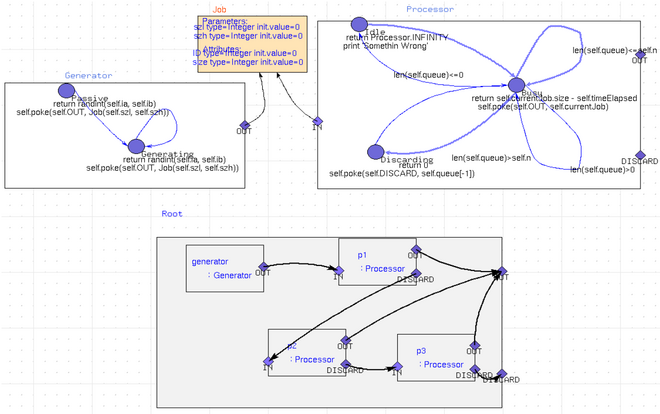 Note how the visual representation of Atomic DEVS models assumes a separation between "mode" states (visualised as circles) and "variable" states (encoded as attributes). This, as well as how to visually represent external transitions, is based on Ernesto Posse's DEVS in AToM3.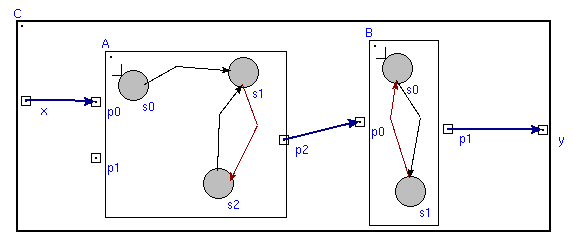 Ernesto's prototype supports truly hierarchical modelling with hiding of sub-models, visual modelling of atomic DEVS' behaviour and PythonDEVS code generation. This work was presented at the 2003 SCSC [pdf].